The FreeMaX Starlux : a pod inspired by the stars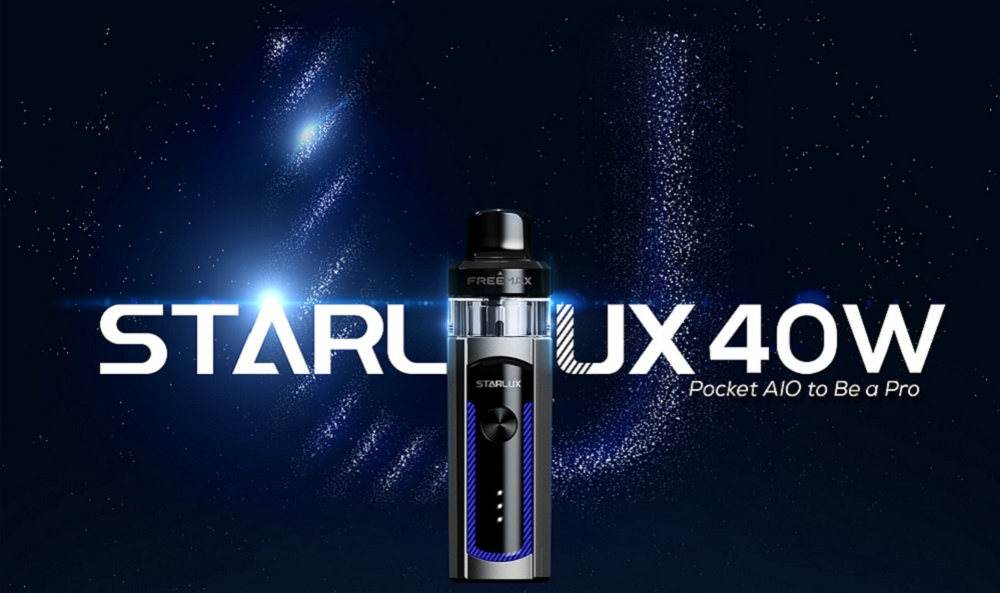 FreeMaX has not missed a beat with the Starlux. It is true that they have come up with an aesthetically impressive pod. The Starlux is not only a compact pod, as its dimensions of 99 x 30 x 28mm show. It is not only a pod that is easy to carry and comfortable to hold due to its well-designed edges. It's also an attractive looking device, inspired by the stars and with a hint of futuristic features. This is due in no small part to the beautiful front panel, which features a coloured U-shaped light. This adds a pleasing aesthetic touch.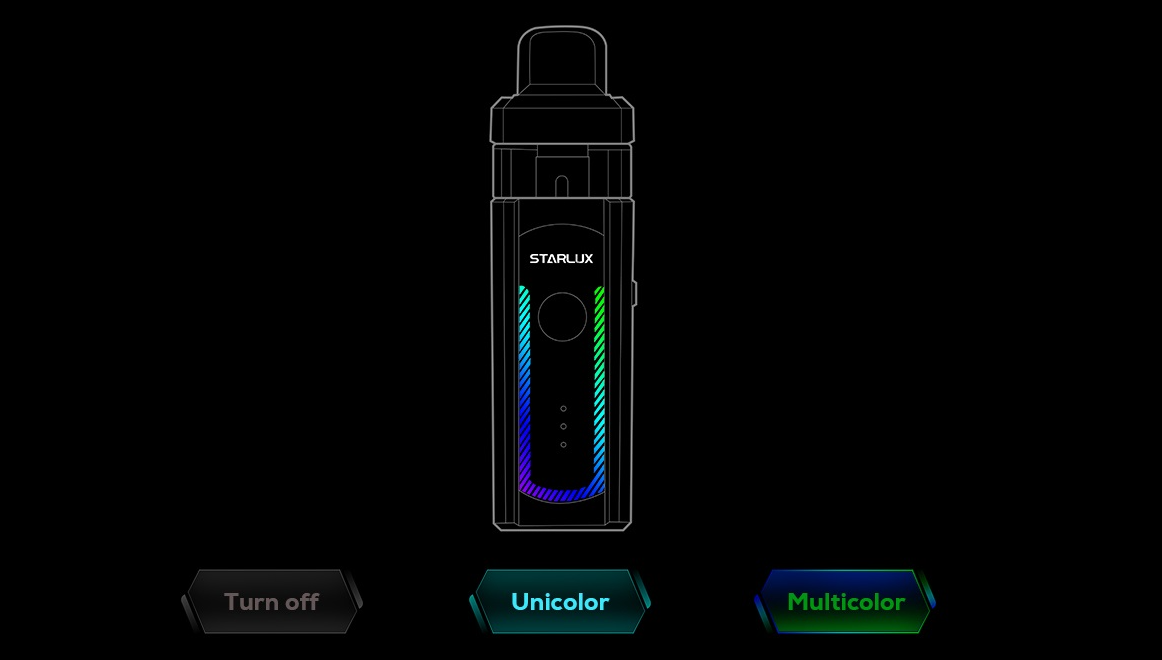 The vaper can choose between a single colour mode, a multi-colour mode and a lightless mode. He has to press the fire button twice to switch from one mode to another.
Bravo for the technicality
The Starlux has everything the user needs to have a great vape experience. Let's start with the battery, thanks to which he will have no fear of autonomy. This is indeed 1400 mAh and he can easily vape for a whole day. And when this battery is exhausted, he can use the USB Type-C cable (supplied) to recharge it. 3 LEDs positioned on the front panel communicate the remaining battery level according to 3 codes :
3 lights on when the charge is between 61 and 100%
2 lights on when the charge is between 31 and 60%
1 light on when the charge is between 0 and 30%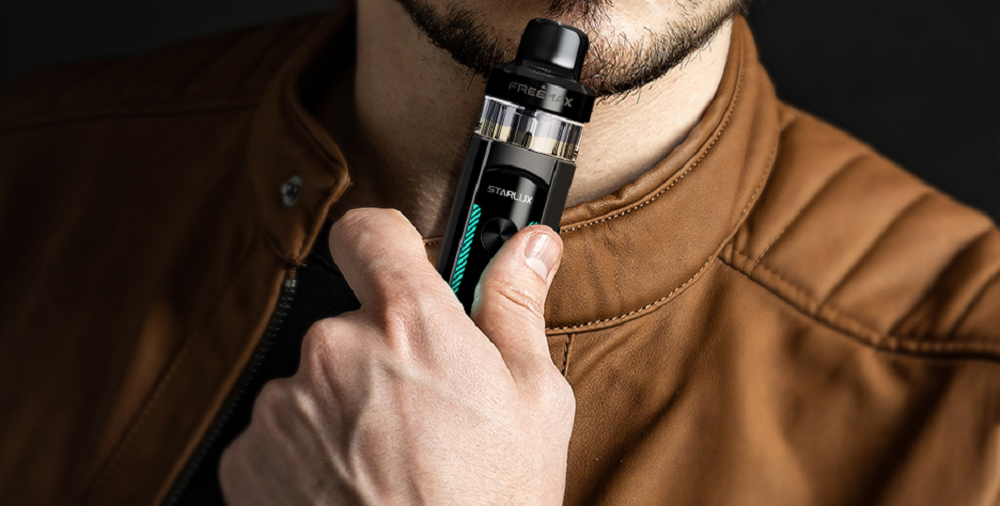 Then there is the power and voltage. The Starlux is able to reach 40W and to offer 3 possible voltage levels. These are determined automatically according to the value of the installed coil :
3.2V for a coil between 0.2 and 0.45 ohm
3.6V for a coil between 0.46 and 0.94 ohm
4V for a coil higher than 0.95 ohm
And how easy it is to use ! In addition to these automatic settings, FreeMaX offers a choice of inhalation-only or push-button activation. Whichever mode you choose, the quality of the flavours and the density of the vapour will be there.
To conclude this chapter, we should point out that the Starlux has 6 safety devices to allow a serene vaping. These include an overheat protection device, a short circuit protection device, an overload protection device and a long inhalation protection device.
4ml cartridge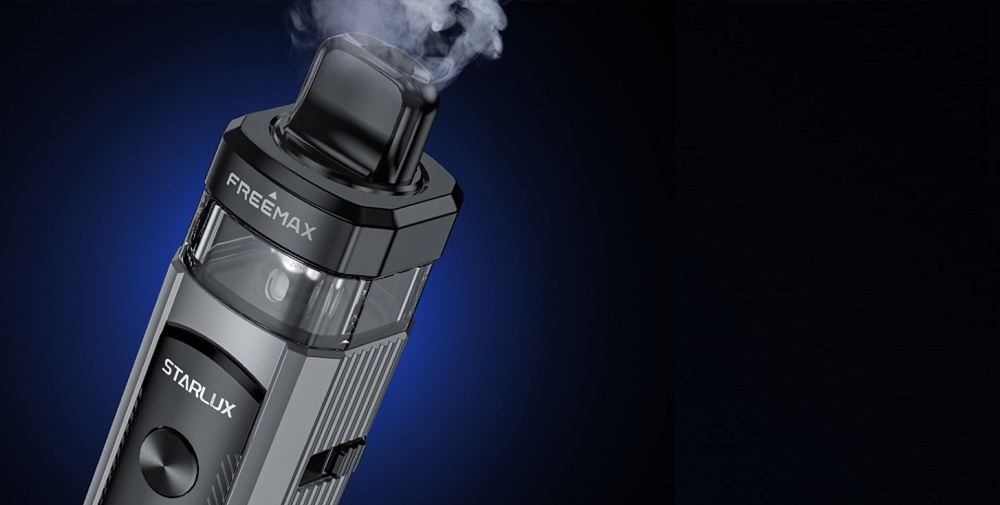 The cartridge brings a lot to the Starlux, starting with its 4ml capacity and its filling from the top. You just have to lift the top cap and slide it to access the filling hole. In addition, the cartridge is safe for children, provides a permanent view of the e-liquid level thanks to its transparency and uses FM technology which limits the risk of leaks.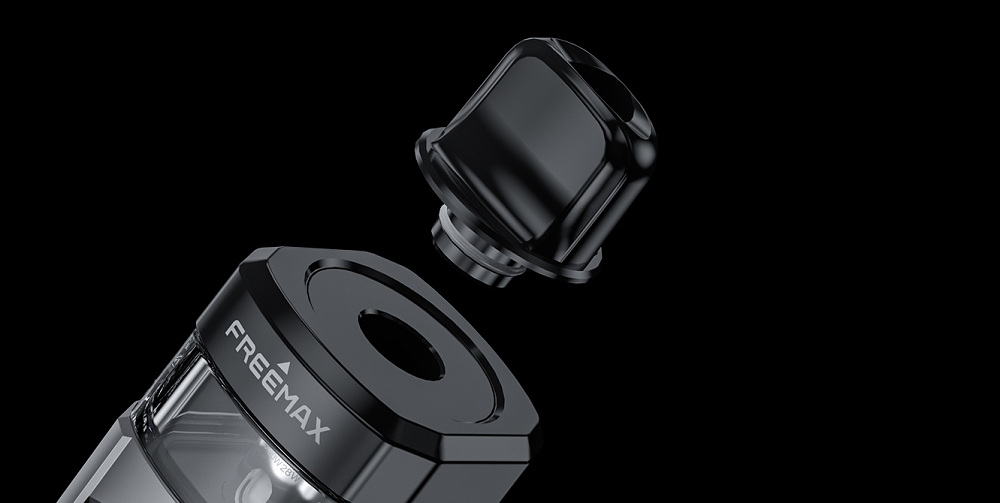 But the qualities of this cartridge do not stop there. The user will be entitled to a 510 drip tip whose shape will ensure the comfort of his lips. And if the user wants to fit a drip tip that is more in line with their preferences, they can replace it. FreeMaX has really thought of everything.

As for the airflow, it is located on the side of the box and is in the form of a sliding switch. You have to move it to the left to obtain an RDL draw or to the right to obtain a DL draw.
Finally, this cartridge is compatible with FreeMaX ST Mesh coils. 2 are supplied, namely :
A 0.35 ohm ST Mesh coil (25-30W, best at 28W) for a DL draw
A 0.5 ohm ST Mesh coil (15-20W, best at 18W) for RDL draw
These coils benefit from FM Coiltech 4.0 technology, a technology that employs tea fibre cotton and military grade mesh. It is therefore able to produce abundant clouds of steam and exquisite flavours.
At the end of these lines, we can only note the level of quality that reaches this creation signed FreeMaX. It is among the most notable references of the vape market.
Contents :
1x Starlux box
1x Starlux cartridge
1x ST Mesh coil 0.35 ohm (pre-installed)
1x 0.5 ohm ST Mesh coil
1x USB Type-C cable
1x desiccant
1x user manual