Elegance and ergonomics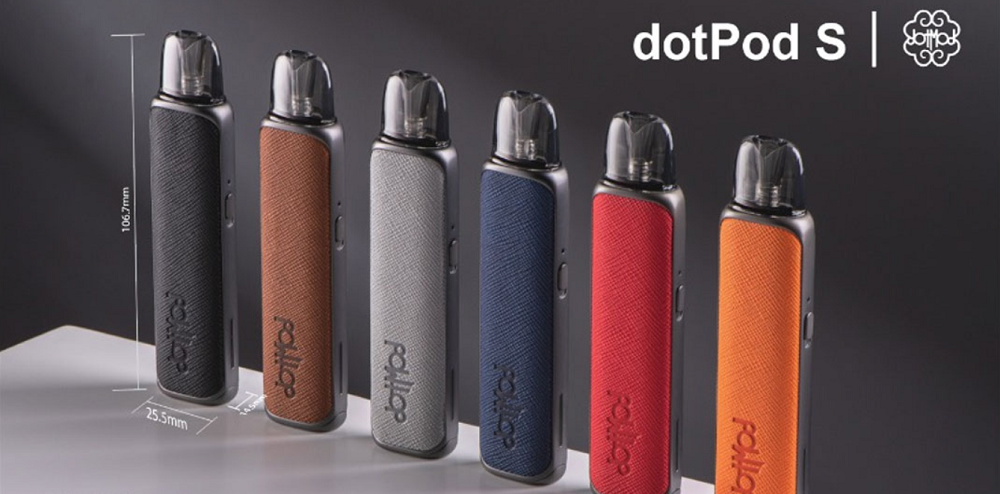 Anyone looking at the Dotpod S will first be struck by how elegant it is. True, its dimensions of 106.7 x 25.5 x 14.5mm ensure its slimness and portability, especially as a lanyard is provided to allow it to be worn around the neck. But this Dotmod creation is also pleasing to the eye. The colour of its front and back sides stand out from the rest of its body, while the texture of the sides promotes comfort in the hands. Finally, the Dotmod lettering at the bottom of the front panel completes the aesthetic quality of the whole. Great !
The Dotpod S kit : simplicity itself

With the Dotpod S, Dotmod has designed a standalone e-cigarette that beginners will appreciate. Its battery is indeed a built-in battery whose autonomy of 800 mAh allows vapour during a day. It can be recharged using a USB Type-C cable (supplied) and an LED indicator shows its charge level. As for the power, it reaches a maximum of 18W for a minimum of 14 and is automatically adjusted according to the coil in place. There are no adjustments to be made, nor any buttons to be pressed. Just inhale and the device will activate.
A 2ml cartridge

The Dotpod S is also compatible with Dotpod cartridges. These measure 40 x 20.78mm. They have a capacity of 2ml and are filled from the side. They are also ideal for the well-being of the lips and are suitable for both MTL and RDL draw.
The airflow is adjustable via a switch on the side of the battery. The user will thus be entitled to a personalized vape.
Finally, these cartridges have a built-in coil, which can have a value of 0.6, 0.8 or 1 ohm. A cartridge with a coil of 0.8 ohm and a cartridge with a coil of 1 ohm are included. The vaper will ultimately benefit from a well-balanced vapour production with the quality of the flavours.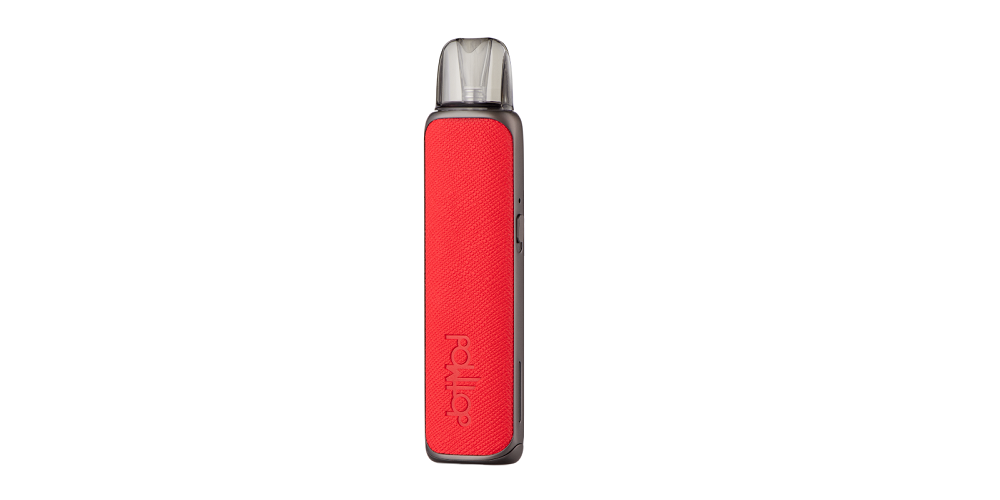 The Dotpod S presents itself to vapers with serious arguments. And even if beginners will be the first to be delighted by this Dotmod model, experienced vapers will be delighted to have it in their hands, especially to use it as a support kit.
Contents :
1x Dotpod S battery
1x cartridge with integrated 0.8 ohm coil
1x cartridge with integrated 1 ohm coil
1x USB Type-C cable
1x lanyard
1x user manual